About
Welcome to the Architecture Research Stage (ARS) - the open stage for all actors in architecture research!
The Architecture Research Stage is a platform for networking architecture research. It connects results, data and contexts of academic disciplines, research-oriented teaching and non-academic practices to enable interdisciplinary collaborations.
Researchers use a collaboration model to annotate their respective research contexts.
Using graph technology, ARS links research contexts and research outputs automatically to build a network graph.
An image-based interface displays the actor network of architecture research and makes it explorable.
Willkommen auf der Architecture Research Stage - der offenen Bühne für alle Akteure der Architekturforschung!
Die Architecture Research Stage ist eine Plattform für die Vernetzung von Architekturforschung. Sie verbindet Ergebnisse, Daten und Kontexte akademischer Fachdisziplinen, forschungsorientierter Lehre und außerakademischer Praxis, um interdisziplinäre Kollaborationen zu ermöglichen.
Auf Grundlage eines Kollaborationsmodells werden die jeweiligen Entstehungskontexte durch die Forschenden eigenständig annotiert.
Mittels Graphentechnologie werden Forschungskontexte und Forschungsergebnisse zu einem Netzwerkgraphen automatisch vernetzt.
Über ein bildbasiertes Interface wird das Akteursnetzwerk der Architekturforschung dargestellt und explorierbar gemacht.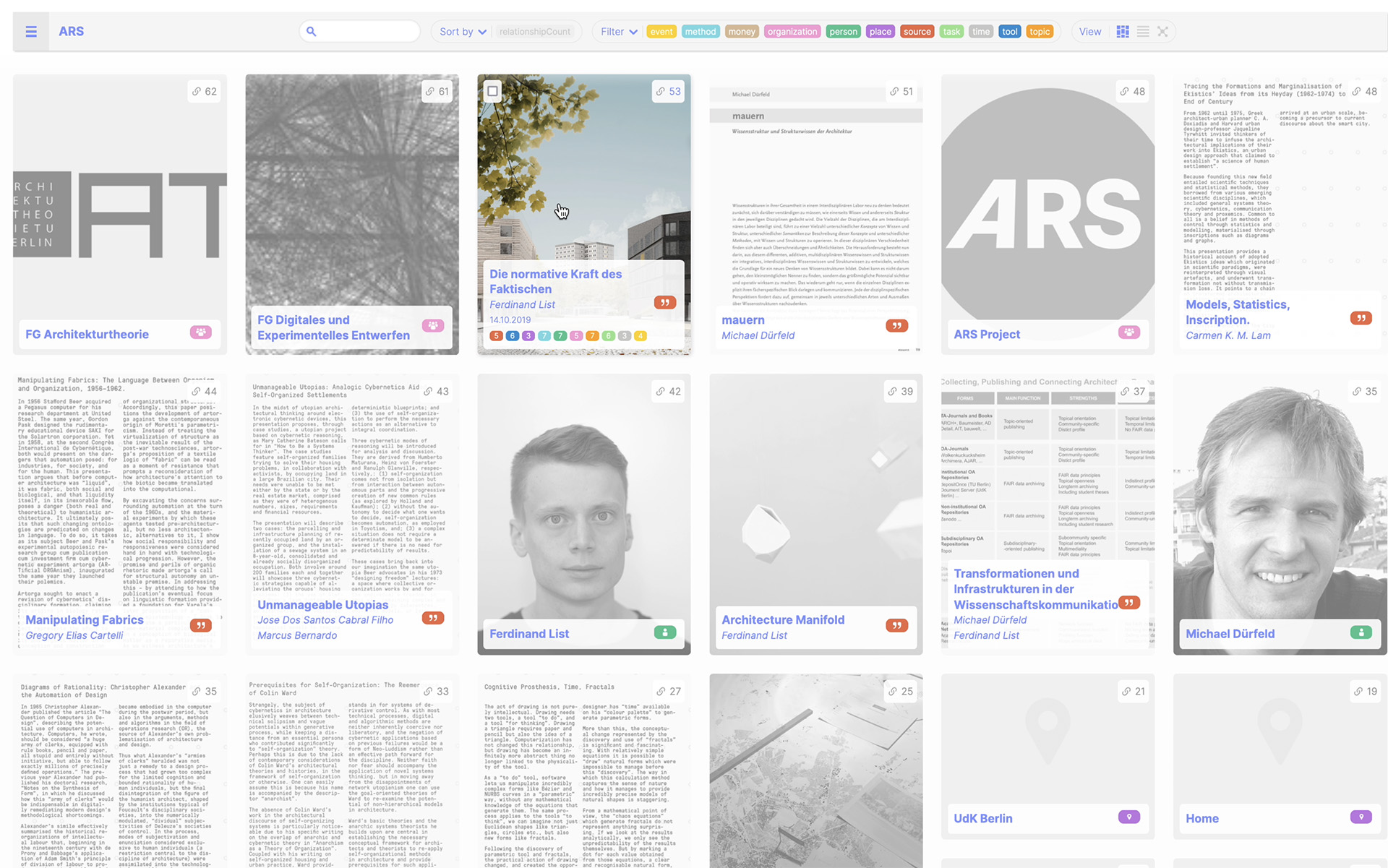 Use Cases
Use Cases
ARS adresses use cases in a variety of institutional forms of architecture research
For the first time, academic research, research-oriented teaching, and non-academic research communities can publish, connect, and explore research results in context. New collaborations can be established beyond the boundaries of particular disciplines and research fields, on the basis of connections among texts, drawings, models, code and other project artifacts. Only collaborative architecture research can meet the complex challenges of our time.
Willkommen auf der Architecture Research Stage - der offenen Bühne für alle Akteure der Architekturforschung!
Akademische Forschung, forschungsorientierte Lehre und außer-akademische Forschung können erstmalig Forschungsergebnisse zusammen mit ihrem Entstehungskontext publizieren, vernetzen und durchsuchen. So lassen sich Kooperationen entdecken - jenseits der Grenzen unterschiedlicher Fachdisziplinen und Forschungsbereichen. Nur eine kollaborative Architekturforschung wird den komplexen Herausforderungen unserer Zeit gerecht.
Specialization is the primary means to gain knowledge in discipline-specific research but this often means that ties to other disciplines are lost.
Approaches to research differ widely: methods, goals, instruments, media, and histories may seem too disparate. New connections and interesting collaborations between previously distant domains emerge thanks to model-based description and evaluation of the context of the research results.
Fachdisziplinäre Forschung bedeutet Erkenntnisgewinn durch Spezialisierung aber auch oft Verlust von Bindungen zu anderen Fachdisziplinen.
Zu entfernt scheinen die unterschiedlichen Forschungsverständnisse, Methoden, Ziele, Instrumentarien, Medien und Geschichten. Mit der modellgestützten feingranularen Beschreibung und Bewertung der Entstehungskontexte der Forschungsergebnisse werden neue Überschneidungen zwischen vormals entfernten Wissensgebieten sichtbar und interessante Kollaborationen bieten sich an.
Research associations profit from internal networking and increase their visibility.
ARS offers the right infrastructure for this kind of internal and external networking among collaborative research centres, departments or institutes. A smaller group stage within the larger architecture research stage allows for networking among researchers and sharing of their results in context thereby presenting the research alliance as a whole, as well as allowing for networking with all actors in the wider architecture research network.
Forschungsverbünde profitieren von interner Vernetzung erhöhen ihre Sichtbarkeit.
ARS bietet für eine solche innere und äußere Vernetzung von Sonderforschungsbereichen, Fachbereichen oder Instituten die passende Infrastruktur. Eine Gruppenbühne als Teil der großen Architekturforschungsbühne ermöglicht sowohl die interne Vernetzung der Forschenden, ihrer Ergebnisse und Kontexte untereinander und damit die Präsentation als Forschungsverbund im Ganzen als auch die Vernetzung mit allen Akteuren des umfassenden Netzwerks der Architekturforschung.
Research-based learning is probably the greatest experiment in architecture studies.
On ARS, students can publish the outstanding results of their research-based training in context. This provides them with an opportunity to network with established researchers, find out about their research activities at an early stage, and to discover potential connections.
Forschungsorientiertes Lernen ist das wohl größte Experiment im Architekturstudium.
Auf ARS können Studierende herausragende Ergebnisse und Kontexte aus der forschungsorientierten Lehre publizieren. Dadurch besteht die Möglichkeit, sich schon früh mit etablierten Forschenden und deren Forschungsaktivitäten zu vernetzen und potentielle Anschlusspunkte zu entdecken.
Research-oriented teaching is always surprising and insightful, but also time-consuming.
Prior research of the teacher provides a basis for the thematic focus, the overarching research question, and the methods applied. On ARS, teachers can make these research results visible and thereby present their research-training profile: a product of these special teacher-student collaborations.
Forschungsorientierte Lehre ist immer wieder überraschend, erkenntnisreich aber auch zeitaufwendig.
Denn der thematische Fokus, die forschungsleitende Frage und die angewendete Methode sind selbst schon Ergebnisse einer Forschungstätigkeit der Lehrenden. Auf ARS können Lehrende auch diese Forschungsergebnisse sichtbar machen und ihr spezifisches Forschungs-Lehr-Profil zeigen, welches sich aus der besonderen Kollaboration zwischen Lehrenden und Studierenden entwickelt.
Architecture research is always happening in the non-academic field too.
Research is undertaken by architecture and engineering firms and companies in the construction industry and is communicated to the general public by professional societies, associations and networks. On ARS, these actors can present their research activities, discover collaborations with academia, and search for the right young talent in their companies.
Architekturforschung findet immer auch im außerakademischen Bereich statt.
In Architektur- und Ingenieurbüros, den Firmen der Bauindustrie, Fachgesellschaften, Vereinen und Netzwerken wird Forschung entwickelt oder in die breite Öffentlichkeit vermittelt. Auf ARS können diese außerakademischen Akteure ihre Forschungsaktivitäten präsentieren, Kollaborationen mit dem akademischen Bereich entdecken und den passenden Nachwuchs in ihrem Unternehmen suchen.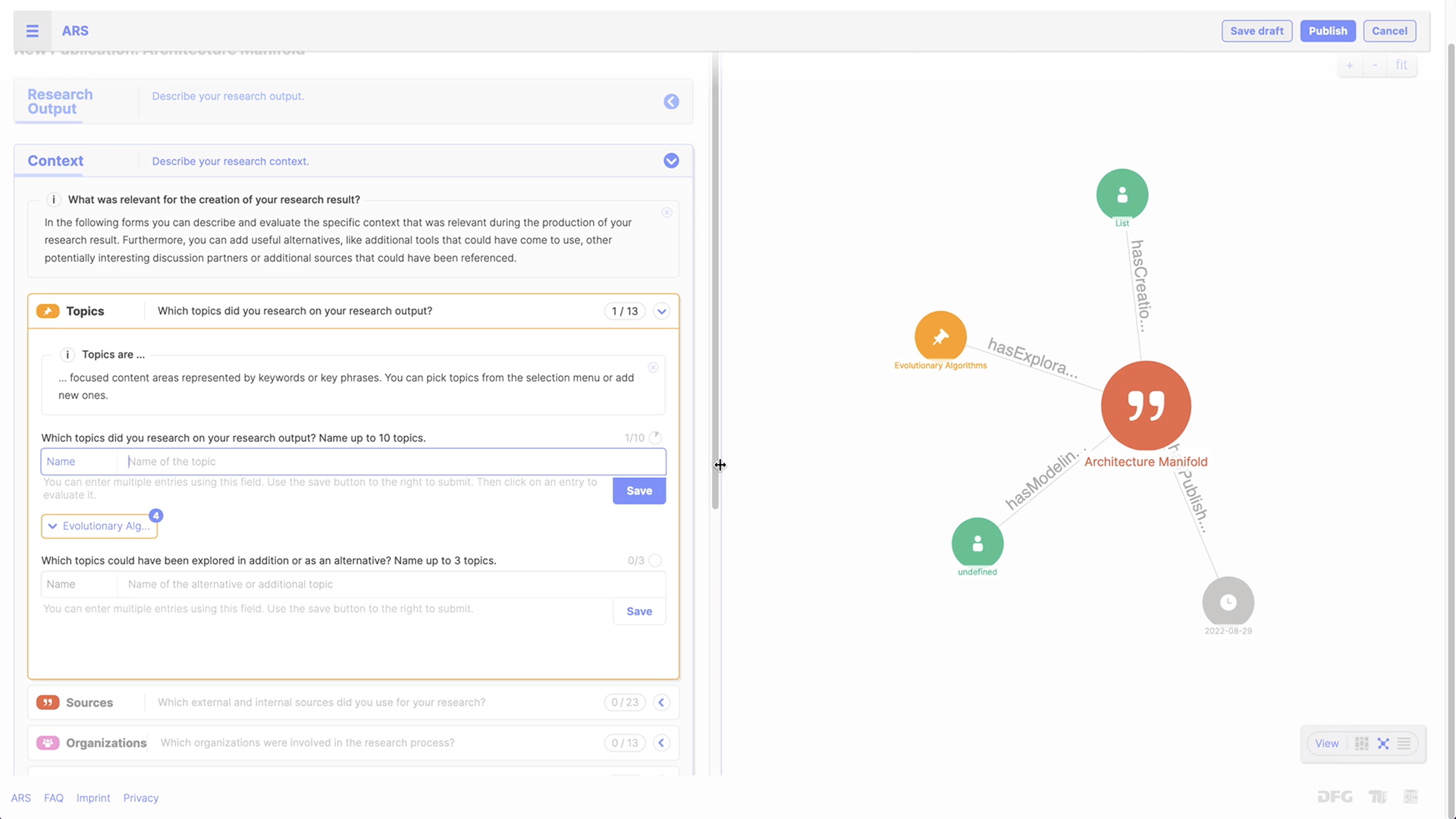 PlusPublication
PlusPublication
plusPublications are a core element of ARS. They provide a connection to the context in which the research results were obtained.
The plusPublications that researchers produce always provide additional information about the development of the project: Which tools were used, which events influenced the research process, where was work done, which tasks had to be completed, how much time and money was available? The description of the context, generated by a specially developed collaboration model, produces a complex network of players and factors. In combination with other plusPublications, this results in a diversity of connections.
Zentrales Element von ARS sind die plusPublikationen, die Forschungsergebnisse mit deren konkretem Entstehungskontext verbinden.
Die von den Forschenden erstellten plusPublikationen berichten immer auch etwas über ihre eigene Entstehung: Welche Werkzeuge wurden verwendet, welche Ereignisse haben den Forschungsprozess beeinflusst, an welchen Orten wurde gearbeitet, welche Aufgaben mussten erledigt werden, wieviel Zeit und Geld stand zur Verfügung? Die Beschreibung des Kontextes mittels eines eigens entwickeltes Kollaborationsmodells generiert ein komplexes Netzwerk unterschiedlicher - menschlicher und nicht-menschlicher - Akteure. Zusammen mit anderen plusPublikationen ergeben sich so vielfältige Verbindungen.
ActorCard
ActorCard
Architecture research uses a wide variety of media types: texts, images, drawings, models, films, code and more.
ARS has the ambition to make research results of any type of media equally accessible using specifically developed means of presentation such as the Actor Card.
Architekturforschung nutzt eine große Bandbreite an Medien: Texte, Bilder, Zeichnungen, Modelle, Film, Code und mehr...
ARS will Forschungsergebnisse unterschiedlichster Medialität gleichsam Zugänglich machen. Hierfür kommen eigens entwickelte Präsentationsmittel wie Beispielsweis die Actor Card zum Einsatz.
Team & Partners
Team & Partners
ARS is an experimental pilot project conducted in cooperation with Technische Universität Berlin and Universität der Künste Berlin.
The project is being implemented by an interdisciplinary team with the participation of academic and non-academic partners in the Berlin-Brandenburg area.
ARS ist ein experimentelles Pilotprojekt im Verbund der Technischen Universität Berlin und der Universität der Künste Berlin.
Ein interdisziplinäres Team führt das Projekt unter Beteiligung von Kooperationspartnern aus dem akademischen und außer-akademischen Bereich in Berlin-Brandenburg durch.
Click the project members to learn more...
Klicken Sie auf die Projektmitglieder, um mehr zu erfahren...
Core Team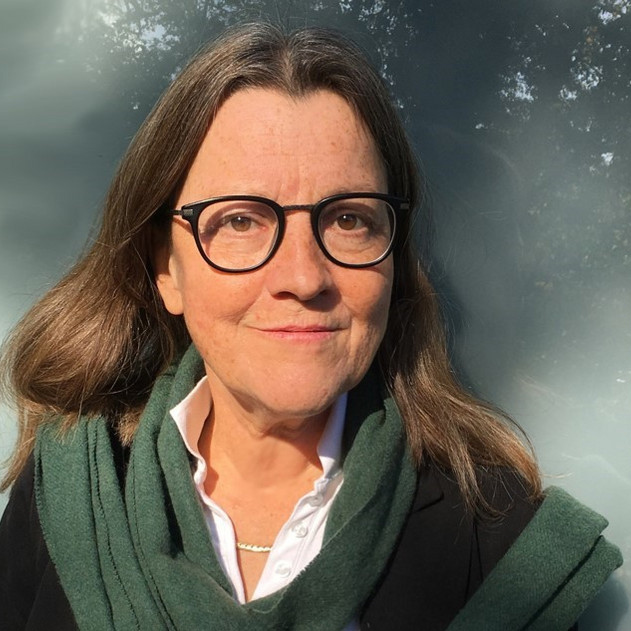 Prof. Dr. Susanne Hauser
Project Head - UdK Berlin
Art History and Cultural Studies
hauser [​at​] udk-berlin.de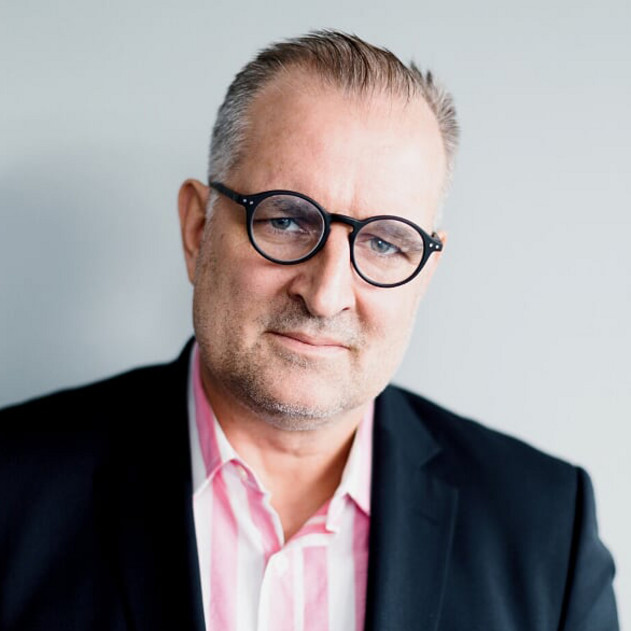 Prof. Dr. Norbert Palz
Project Head - UdK Berlin
Digital and Experimental Design
n.palz [​at​] udk-berlin.de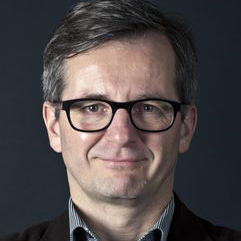 Prof. Dr.-Ing. Jörg Gleiter
Project Head - TU Berlin
Architecture Theory
joerg.gleiter [​at​] tu-berlin.de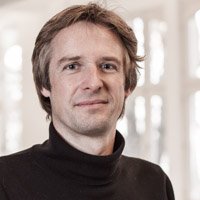 Dr.-Ing. Michael Dürfeld
Project Coordinator - TU Berlin
Architecture Theory
michael.duerfeld [​at​] tu-berlin.de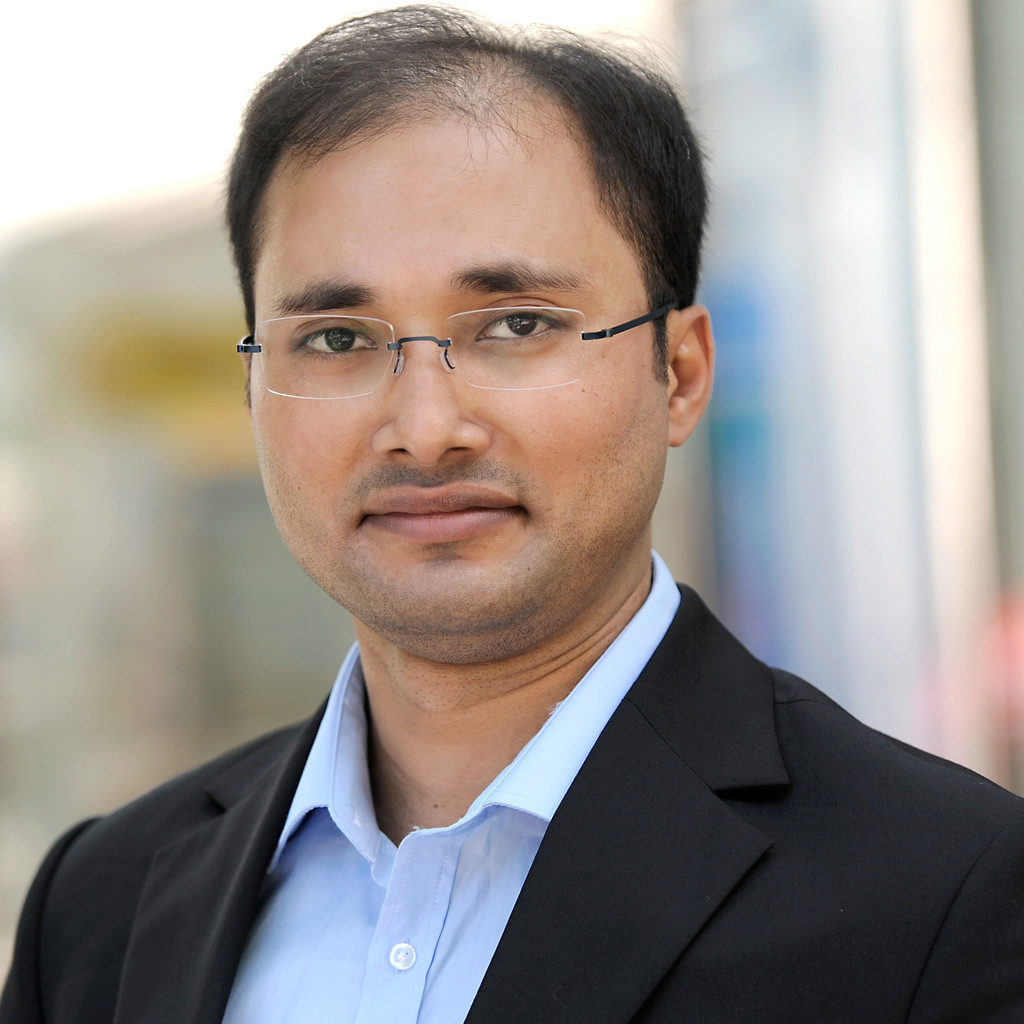 M.Sc. Zead Rahman
Developer - TU Berlin
Computer Science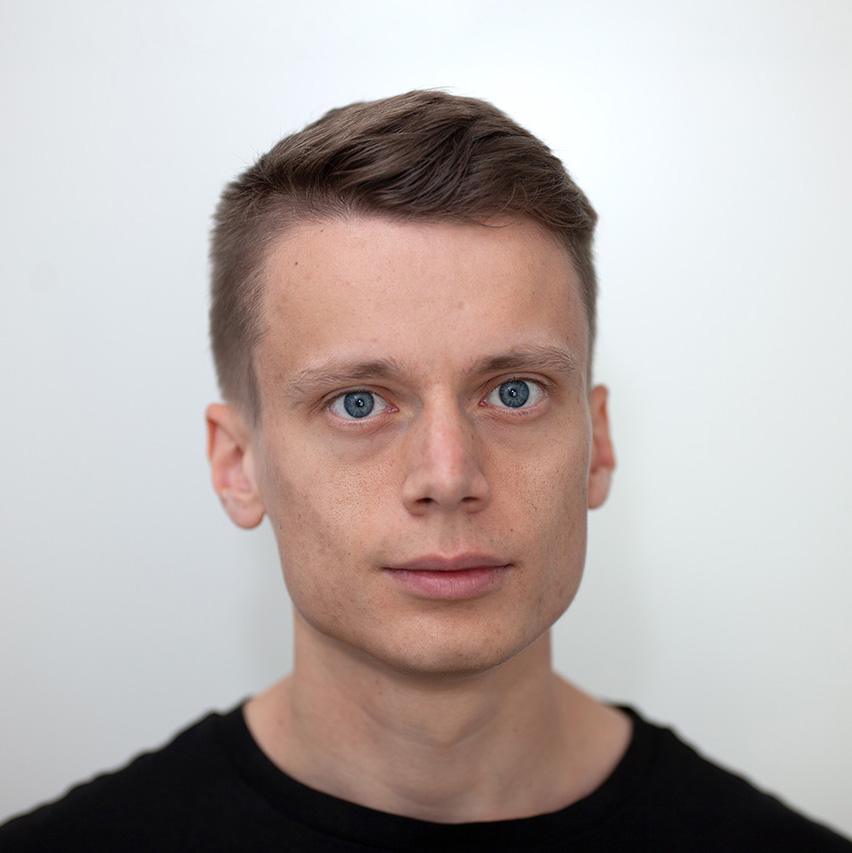 M.A. Ferdinand List
Interaction Design - UdK Berlin
Architecture
f.list [​at​] udk-berlin.de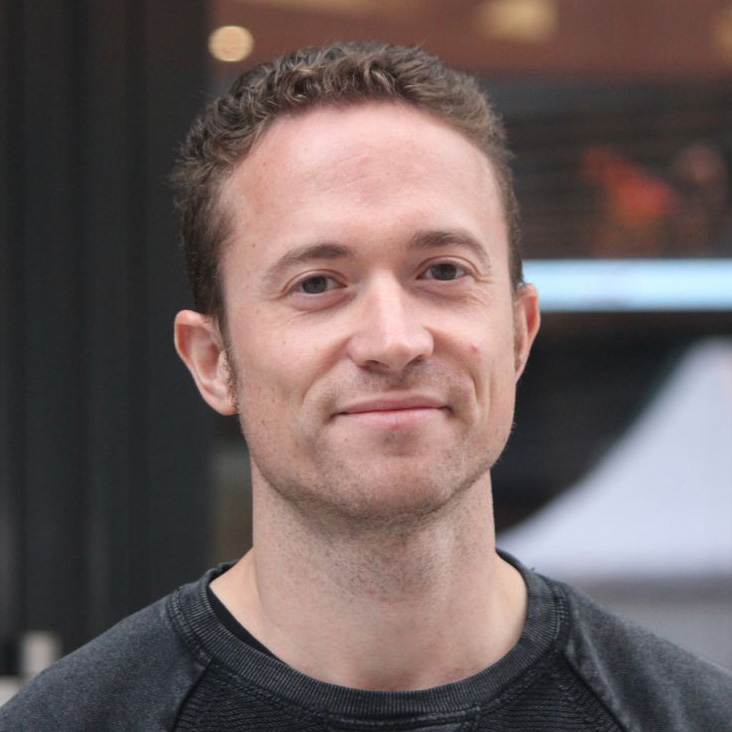 Dr. Christian Stein
Semantic Web Expert - HU Berlin
Matters of Activity
christian.stein [​at​] hu-berlin.de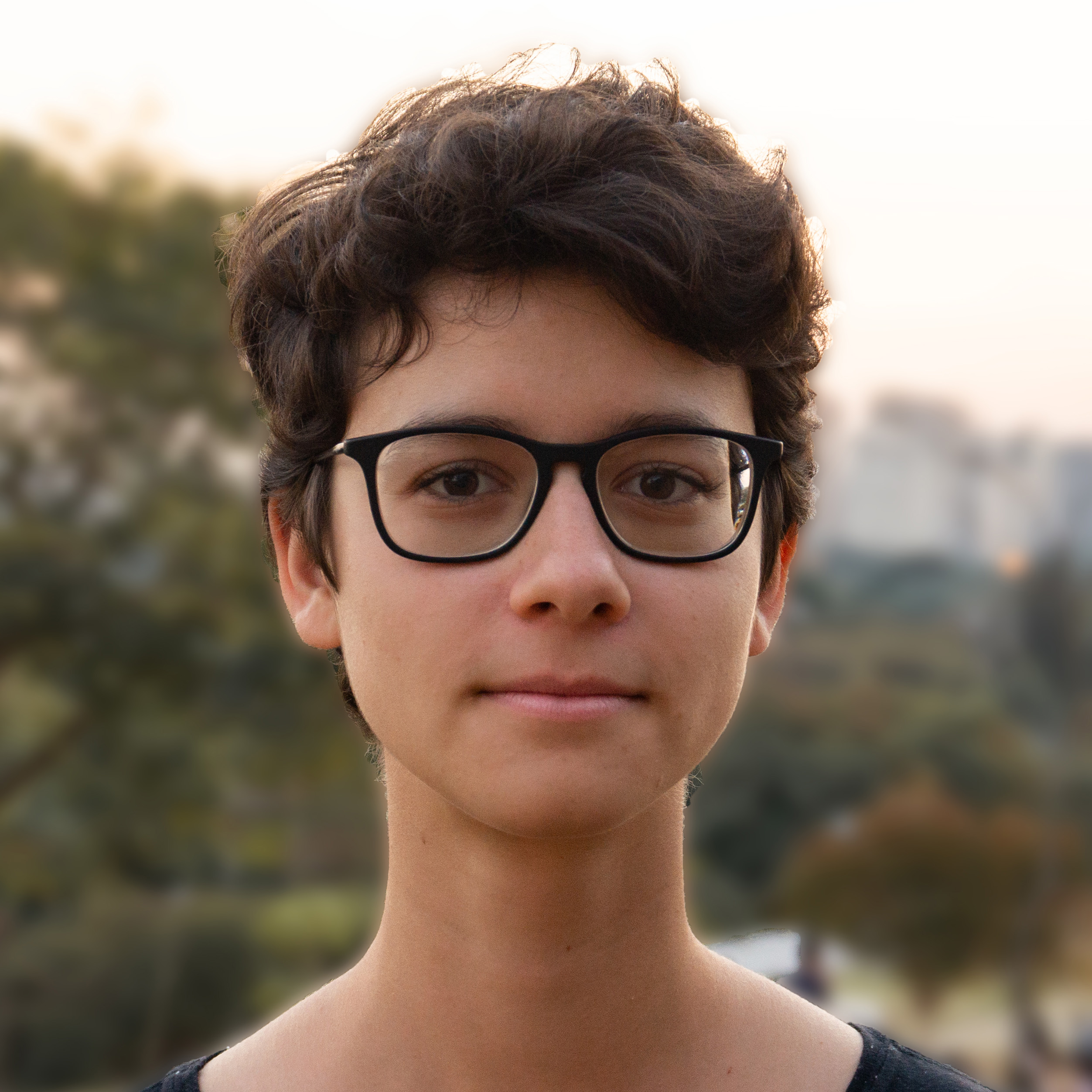 Renata Altenfelder Dias
Project Assistance - UdK Berlin
Visual Communication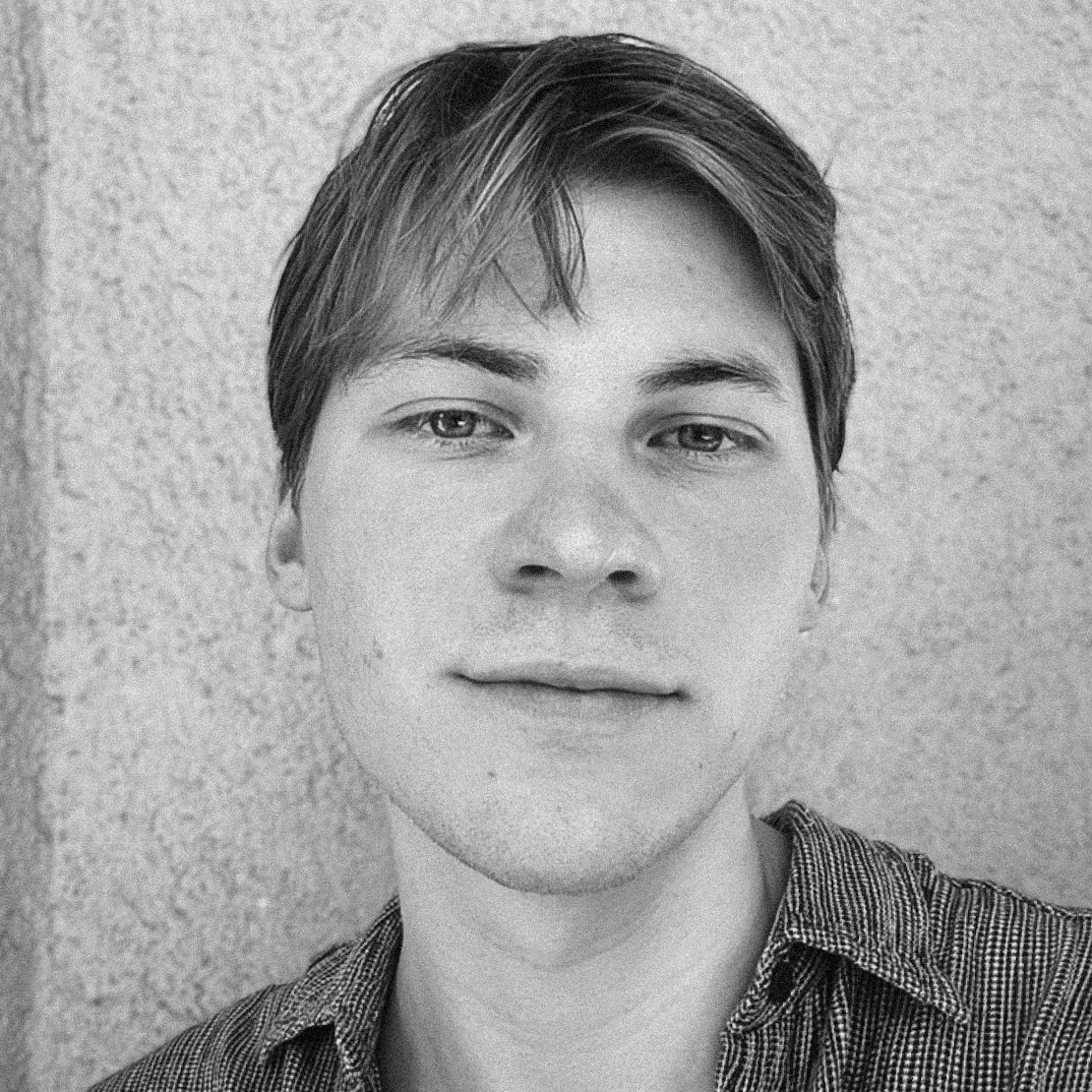 B.A. Niklas Thran
Project Assistance - UdK Berlin
Visual Communication

Prof. Dr.-Ing. Michael Prytula
Urban Future, Fachhochschule Potsdam

Project Partners
Prof. Dr. Susanne Junker
Design, Interior Design, Visualization, Berliner Hochschule für Technik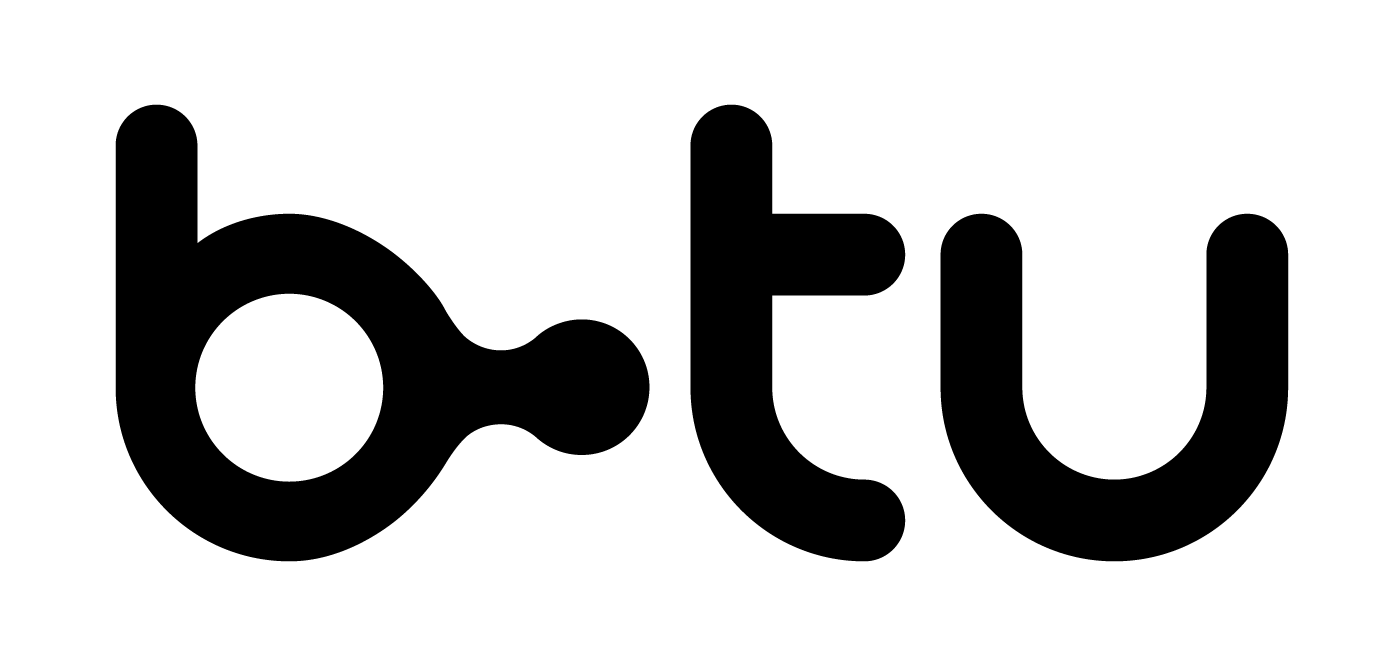 Prof. Ilija Vukorep
Digital Methods of Design, BTU Cottbus Senftenberg


Hybrid Platform
TU Berlin & UdK Berlin

Design and Computation Program Master
TU Berlin & UdK Berlin

Deutsches Architektur Zentrum

Netzwerk Architekturwissenschaft e.V.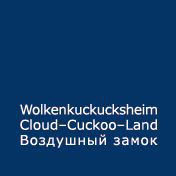 Wolkenkuckucksheim
Internationale Zeitschrift zur Theorie der Architektur


Rob Bogucki
Fathomable Ltd, VR Development
Phase I: Launch
In the launch phase, an existing prototype from the earlier project ID+Lab will be adapted to meet the specific needs of the architecture research community and extended with additional functionality.
Phase I: Start
In der Startphase wird ein bestehender Prototyp aus dem Vorgängerprojekt ID+Lab anhand der spezifischen Bedarfe der Architekturforschung angepasst und um zusätzliche Funktionen erweitert.
Phase II: Networking
In the networking phase, the first version of the Architecture Research Stage will be tested, evaluated and further developed with a selection of partners.
Phase II: Vernetzung
In der Vernetzungsphase wird die erste Version der Architecture Research Stage mit einer Auswahl von Kooperationspartnern erprobt, evaluiert und weiterentwickelt.
Phase III: Application
In the application phase, the second version will be supplemented with functionality that addresses the specific needs of a publication and networking platform for architecture research.
Phase III: Anwendung
In der Anwendungsphase wird die zweite Version mit Funktionalitäten ergänzt, die auf spezifische Bedarfe an eine Publikations- und Vernetzungsplattform der Architekturforschung eingehen.
Phase IV: Expansion
In the expansion phase, the third version is further developed with a large number of new partners.
Phase IV: Expansion
In der Expansionsphase wird die dritte Version mit einer großen Vielzahl neuer Kooperationspartner weiterentwickelt.
Contact
Contact
Get in touch and join the collaboration!
Whether you are a researcher, businessperson, student or teacher: become an early adopter and bring your demands and expertise to the ARS project. Network with other actors in the field of architecture and contribute to the building of the architecture research infrastructure of the future.
Setzen Sie sich in Verbindung und nehmen Sie an der Zusammenarbeit teil!
Egal ob Sie in Forschung, Praxis, Studium oder Lehre tätig sind: Werden Sie Early Adopter und bringen Sie Ihre Anforderungen und ihre Expertise mit in das ARS-Projekt. Vernetzen Sie sich mit anderen Akteuren der Architekturforschung und tragen sie gemeinsam zur Architektur-Forschungsinfrastruktur von morgen bei.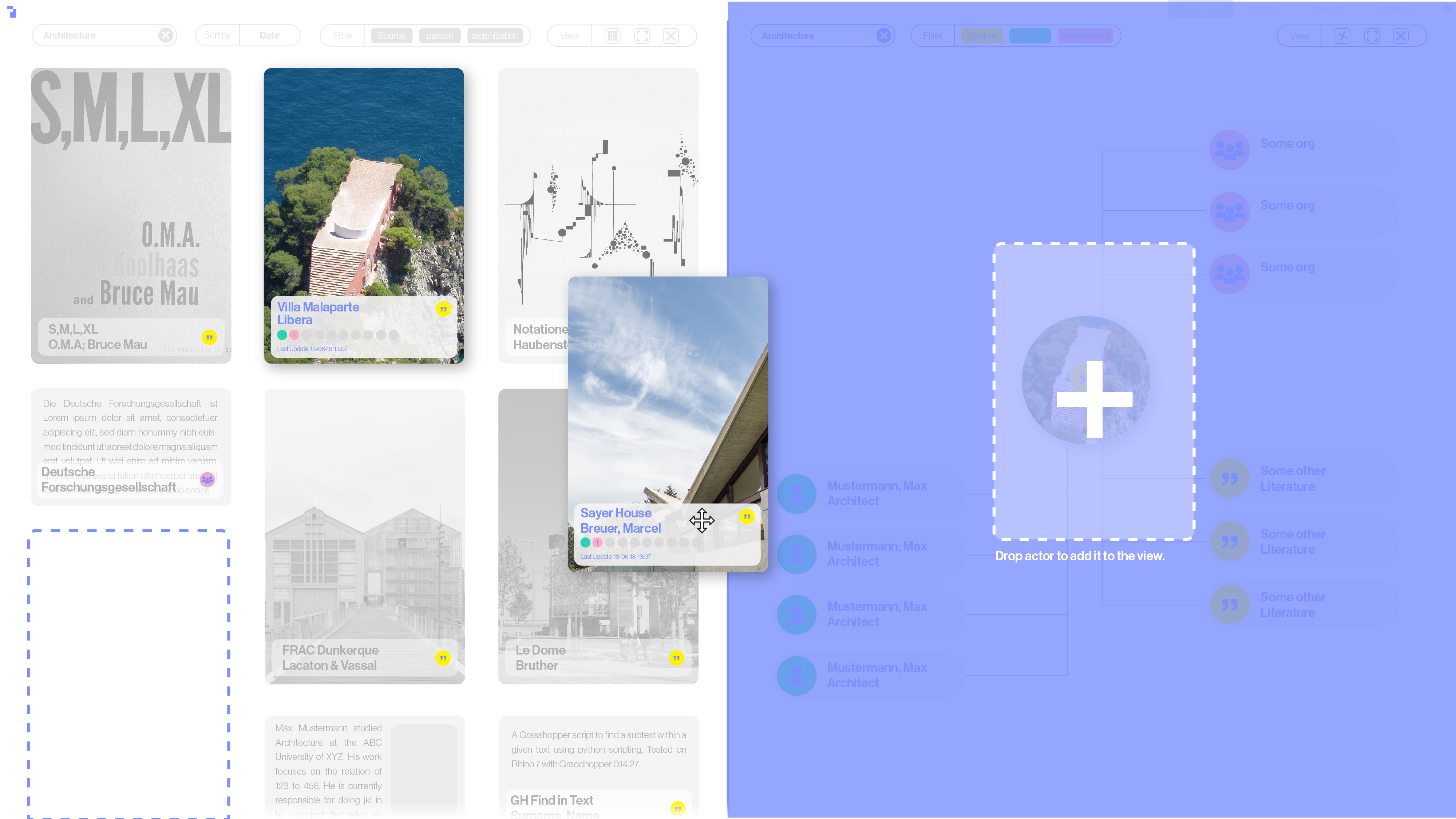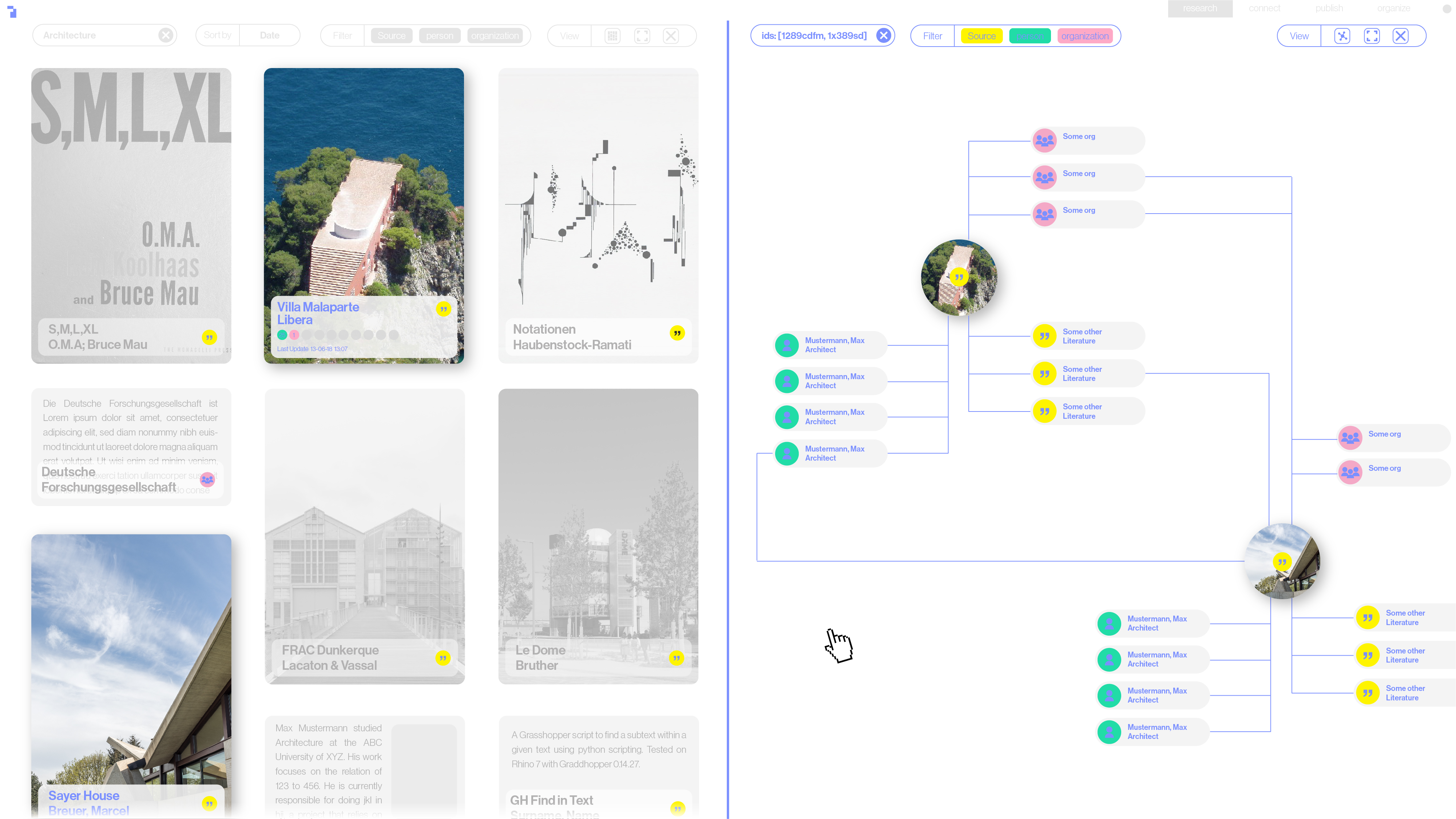 Jobs
Jobs
Student Assistant (d/m/w)
Assistance for the Architecture Research Stage project, Interaction Design, Usertests and Organizing
UdK Berlin - Fakultät Gestaltung Institut für Geschichte und Theorie der Gestaltung / Fachgebiet Kunst- und Kulturgeschichte TV-Stud Berliner Hochschulen, 10 to 20 hours/week, starting immediately, 1 year runtime
We are looking for a student assistant to support the realization of a interdisciplinary research platform. Areas of main activity include (1) the design of interfaces, (2) the preparation, execution and evaluation of user tests and (3) general support for project organizitation.
Studentische Hilfskraft (d/m/w)
Mitarbeit im Projekt Architecture Research Stage in den Bereichen Interaktionsdesign, Usertests und Organisation
UdK Berlin - Fakultät Gestaltung Institut für Geschichte und Theorie der Gestaltung / Fachgebiet Kunst- und Kulturgeschichte TV-Stud Berliner Hochschulen, 10 bis 20 Stunden/Woche, ab sofort, 1 Jahr Laufzeit
Gesucht wird eine studentische Hilfskraft zur Unterstützung bei der Realisierung einer interdisziplinären Forschungsplattform. Haupttätigkeitsbereiche liegen in (1) der Gestaltung von Interfaces, (2) der Vorbereitung, Durchführung und Auswertung von Usertests, sowie (3) allgemeiner organisatorischer Projektunterstützung.